Inspirational women - Kate Hill
To mark International Women's Day, IR Department Account Director Gabriella Hold sat down with Kate Hill, who is a Non-Executive Director across a number of listed company boards, and Company Secretary for our client, Kazia Therapeutics Ltd (ASX: KZA, NASDAQ: KZIA.)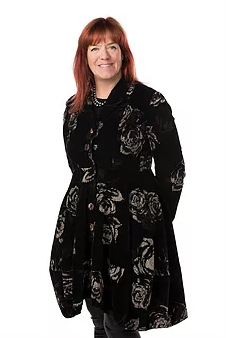 To mark International Women's Day, IR Department Account Director Gabriella Hold sat down with Kate Hill, who is a Non-Executive Director across a number of listed company boards, and Company Secretary for our client, Kazia Therapeutics Ltd (ASX: KZA, NASDAQ: KZIA.)
Kate has more than 20 years' experience as an audit partner with Deloitte Australia where she was the firm's first female board member. In addition to her role at Kazia, she is a Non-Executive Director and Chair of the Audit Committee of listed accounting firm, CountPlus Limited (ASX:CUP), HR and payroll group, Elmo Software Limited (ASX:ELO) and computer vision technology company, Seeing Machines Limited (AIM:SEE).
1. What has been the key thing that has helped you in your career?
I think definitely one thing is networking. In my Board career, networking has helped enormously on two accounts. One is that three of the four roles I have now came directly through my network. And the fourth one I wouldn't have got if I hadn't got the other roles. So effectively, they have all come through my network. The other thing to note is that [these roles] came not from where I thought they would come from. When I set about building my board career, I thought about who strategically would give me good leverage and I focused on those people. But all the opportunities, actually came from left field and not from the people I leveraged first. My experience at Deloitte when I was building my business was similar. Places where you thought work might come from didn't necessarily play out.
I think it is also important to remember no-one knows everything. When something arises and you think: "Well, I am not sure how to deal with that" or "I am not sure I have got the right expertise here", going through your network and thinking: "Who can I talk to in order to coach me through this?" or "What expert can I bring in to bring some insight into this issue?" can help. Equally, I also encourage people to reach out to me if they think I can help. I think it all ends up being, if not reciprocal, then karmic. You give to your network and your network gives back to you. That's been my experience.
2. What would your advice be to a woman starting out and trying to establish a network?
I remember a partner at Deloitte was big on this and had quite a systematic process where he had a spreadsheet with the names of people he thought would be helpful, and he used to send them articles and made sure he connected with them on a regular basis. I must admit I never managed to be that structured in my approach, but I think, you really have to find your own way of doing it to make it work. I do think that systematic way can be very, very helpful and maybe that's a good way of starting.
What's also very important for me is that there's always a social aspect as well as a business aspect [to networking]. I think for me, that helps if you want a favour – if it is someone that you have a personal connection with, you can then ask a favour. Similarly, I feel that people will approach me and ask me for a favour as well because of that personal connection.
The other thing is, when I think back to the people I first hung out with when I started in Australia, they were just my mates. Now there is one who is a very successful venture capitalist, there's another one who owns a listed funds management company. They are still just my mates, but they are in all sorts of different roles and you could never have imagined that [back then]. So, I think that's the other thing. People can think: "How will I ever network with the right people?" Well, just network with your peers because they will grow into the right people.
3. Do you think men and women approach networking differently?
I think men naturally blend the business and social relationships. I think that perhaps for women, they find it a little harder. I found it harder, so I had to work at crossing that barrier into the business side of things. So maybe for women it is a case of being conscious of that. When I was growing up in the business world, there weren't so many women around. So, if you were in a social setting, the women were talking about girl things and the men were talking about business. I think now it is probably a bit less segregated in that way. I think for women, the thing to remember is don't be scared to talk about the business thing as well as the social thing at the barbecue.
But I also think you can turn gender to your advantage. I have found, especially if you are having a one-on-one discussion with a man … as a female, you can actually broaden the conversation into family, and it can be quite a natural conversation. If I meet someone at a function and have a bit of time with them, I will expand into questions like: "Do you have children?" "Does your wife work?" "How old are your kids?" I think men are a bit hesitant to do that between men. But I have found that you can do it quite naturally, so you can build a more personal connection. I find the more you build a personal connection, the stronger the relationship becomes.
4. You are on a few boards. What have been the main challenges with joining a new board?
I think the big unknown I have started to realise that you need to get your head around is the board dynamics. You can do your due diligence about the company and on the people, but it is kind of hard to really understand the dynamic until you are in there. I did have an experience on one of my boards where the dynamic was not great, but that has now been resolved. I have been on a smaller board where the board dynamic was actually toxic, and I got myself off that in the end.
So, I think that I am much more conscious of that now and really trying to understand that aspect when I [join a new board]. I am not very good in a toxic environment, I much prefer a collaborative environment where there is mutual respect and I think most people do. That has been an interesting learning through the process.
5. You were at Deloitte Australia for many years and the first female partner appointed to the board there. Do you have any learnings from that experience?
I didn't feel singled out or anything like that when I joined the Deloitte board. I felt very included. [After my first meeting] the CEO said to me: "How did you enjoy your first board meeting? And I said, "I really enjoyed it, but I always feel like I need to walk out of a meeting with a to do list and I kind of haven't got one." And he laughed and said: "That's the nice thing about being on a board, you are basically giving the to do list to someone else." I do remember that very clearly. And I also remember the feeling of: "Wow this is a powerful group of brains with many different perspectives." There was definitely not groupthink.
There were some really interesting things we dealt with, including an unscheduled CEO change and a potential merger with [former big five accounting firm] Arthur Andersen when they fell over. I do remember being blown away by the intellect and the calibre of the thinking around the table. That was very much the foundation for my board career now – I thought I would like to pursue that more and work with really talented people to solve problems.
6. Have there been any challenges from the move from the board at Deloitte to moving to boards of smaller companies?
The clients I had at Deloitte were of a similar size to the companies I am on the boards of now. I worked in the private space and in small caps, so they are the types of companies I am very familiar with. And that's why I sought out those types of companies. At the end of the day, you are still dealing with and solving complex problems, whether it is in a bigger organisation or a smaller organisation. So, I don't feel an enormous gulf between those experiences.
I found through my [Deloitte] practice that it is not the case that big companies have big problems and small companies have small problems - you can have really complex problems in a small business.
Kate Hill spoke to IR Department Account Director, Gabriella Hold.