Recent Posts
Archives
Categories
Celebrating the winners in the inaugural ANZLF Trans-Tasman Innovation and Growth Awards
The IR Department team travelled to Auckland this week as a sponsor of the inaugural ANZLF Trans-Tasman Innovation and Growth Awards.
This week, IRD Department's Managing Director, Jane Lowe and Account Director, Gabriella Hold travelled to the city of sails – Auckland – to attend the inaugural ANZLF Trans-Tasman Innovation and Growth Awards.
The Awards are run by the Australia New Zealand Leadership Forum (ANZLF) which brings senior business and government leaders together to help Australia and New Zealand prosper in the global economy.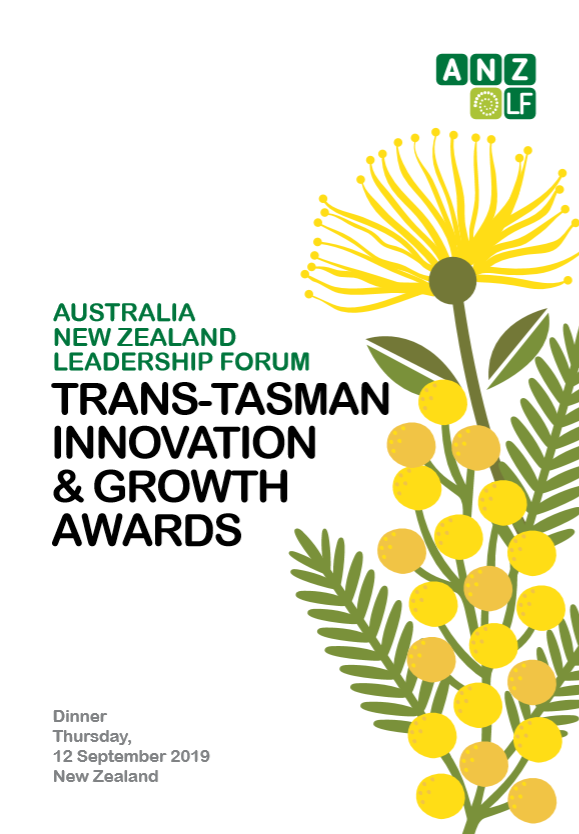 IR Department is a proud sponsor of the Awards. Jane and Gabriella attended the ceremony on Thursday November 12th, with the Awards presented by New Zealand Prime Minister, Jacinda Ardern.
It was great to see Australian and New Zealand companies honoured for their successful innovation and growth stories and we congratulate all four winners on their fantastic achievement.
We were extremely proud that one of our very own clients, Kazia Therapeutics was named as a winner, with the Company recognised for being an innovative, product-focused and agile company.
The Award also reflected its significant progress in the clinical testing of its lead candidate, GDC-0084, which is being developed to treat glioblastoma, the most common and most aggressive form of primary brain cancer in adults, as well as other forms of brain cancer.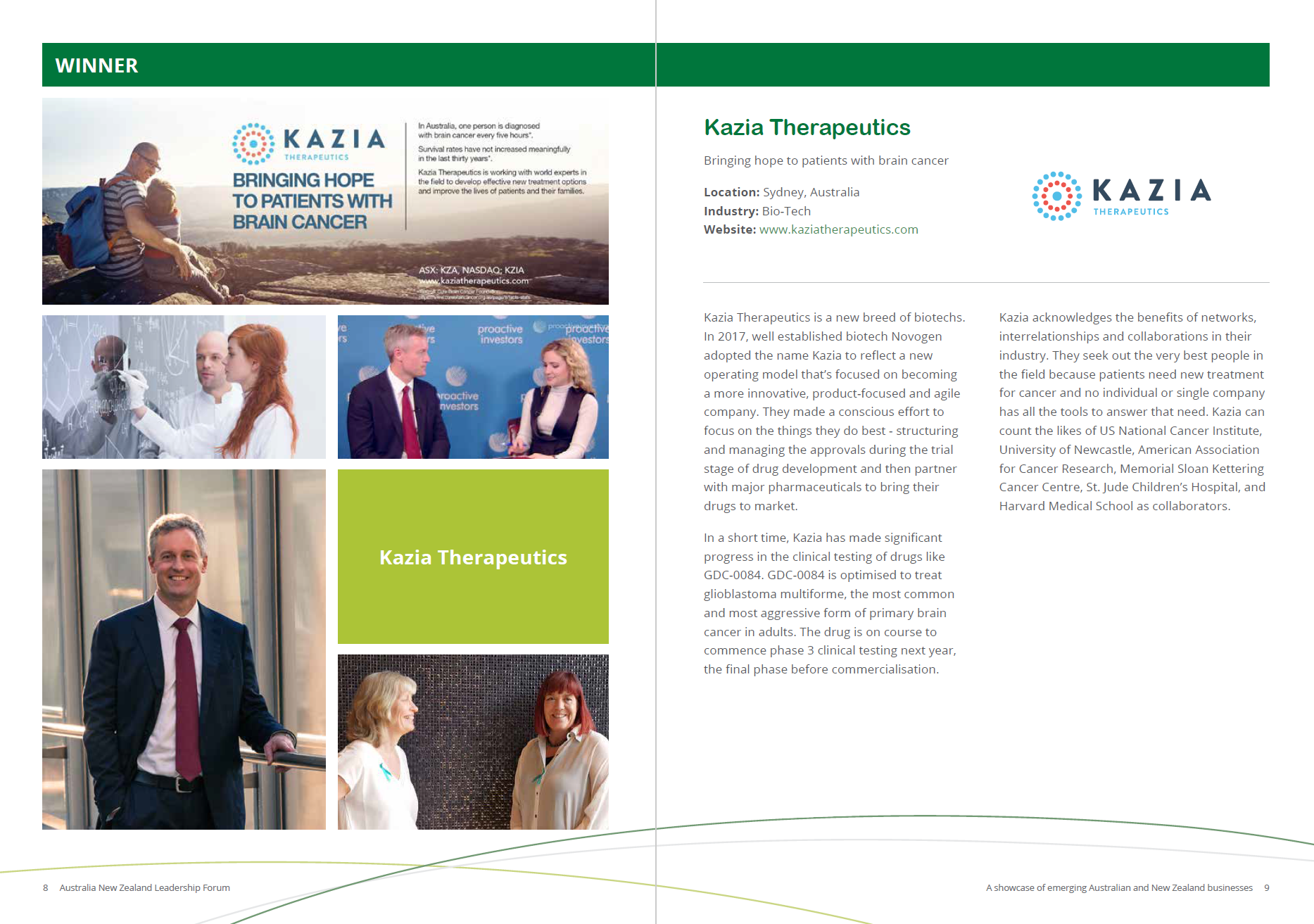 We were equally delighted that another client, AdAlta, was also named as a finalist and a "Business to Watch". AdAlta is focused on the treatment of fibrosis and is developing its lead drug candidate, AD-214 for the deadly lung disease, Idiopathic Pulmonary Fibrosis.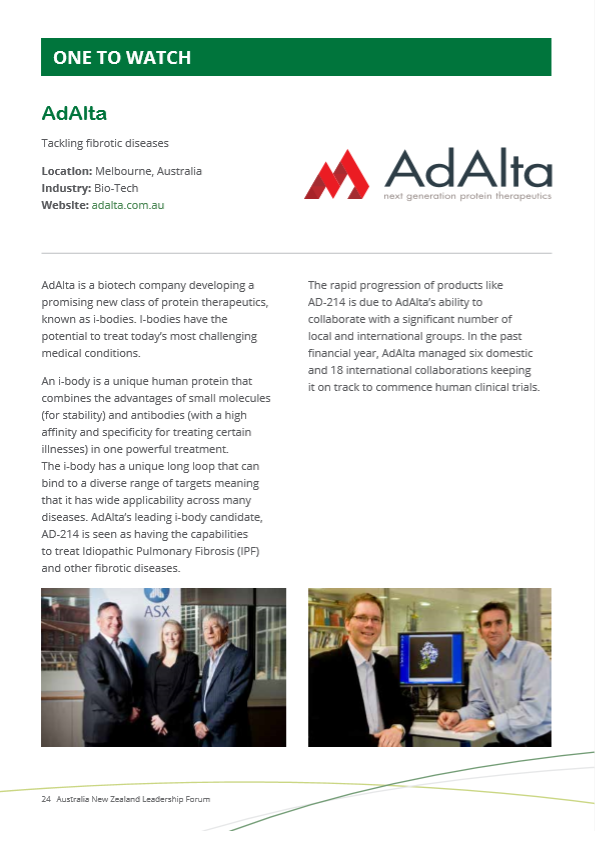 We look forward to supporting ANZLF for the Award winners' summits in 2020.